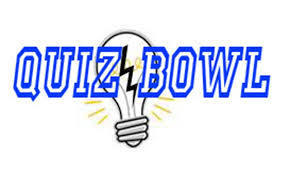 5th & 6th Grade Quiz Bowl Tryouts
Megan Scheid
Friday, December 13, 2019
5th and 6th Grade Quiz Bowl Tryouts
5th and 6th grade Quiz Bowl is a trivia style after school activity put on by the Allen County Educational Service Center. Matches are Monday nights from 4:30 until they are over. (6:30 to 7) Students are able to tryout for Quiz Bowl on Monday, December 16th right after school, please have rides here at 3:30. We will have practice on Monday January 6 and Wednesday the 8th after school until 4:00.
Typically there are 6-8 members on a grade level team, depending on tryout scores. We will need the help of a parent for the 6th grade team on nights of the meets.
Meet dates are January 13th and January 27th which are practice rounds February 3 rd and 10th, which are the tournament dates. February 24th Calamity day
Contact information is angiebowker@woh.rr.com or text 419-516-2523.