EDIT MAIN
Mrs. Butorac's Classroom News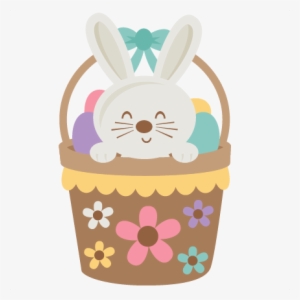 Monday, Apr. 6 is the drop-off/pick-up day for all school work. The office will be open from 7 a.m. to 5 p.m. Thanks!
* Important - Please join Classdojo if you haven't already. I sent everyone an invitation, it should have came to your phone or as an email. If you don't, you could be missing important announcements & work. If you need help, please email me at butoracj@sccslima.org. Thanks!
Apr. 6-10 -- Week 4
Friendly Reminders:
* Please be sure your child's water bottle has a "pop-top" lid
* Bring a healthy snack every day
* Bring Gym Shoes on Mon.
* Return Library books on Wed.
* Sign your child's assignment notebook nightly.
* Check your child's homework folder nightly, as well as their take-home folder.
* Please return homework assignments, notes, or permission slips promptly.


Second Grade Lesson and Assignment Guide
Mrs. Bowersock's and Mrs. Butorac's class
Week of: April 6 -10
______________________________________
General Information for the Week:
Reading Big Idea Question: Why is teamwork important?
Wonders Unit: Unit 6, Week 3
Spelling Words for the Week: lit, little, set, settle, rip, ripple, pad, paddle, middle, bubble, outside, replace, follow, listen, something
Vocabulary Words:
Exploration - when you travel through a place to learn about it. For example, we studied plants during our exploration of the forest.
Important - something that matters a lot
Machines - are tools made of different parts that are used to do a certain job
Prepare - when you get ready for something
Repair - to fix something that is broken
Result - something that happened because of something else that happened before. For example, the tree fell over as a result of the storm.
Scientific - when you do something careful and in an orderly way like scientists do
Teamwork - when a group of people work well together
Read Astronaut Handbook pages 536-552.
Math concept for the Week: We will begin Chapter 9 this week. The kids will be working to measure in centimeters.
Religion: We will continue to work on our Eucharist book this week. We will also learn about the events of Holy Week too!
Suggested Daily Lessons/Assignments
Monday, 4/6/20
Phonics/Spelling: Review spelling words and complete spelling worksheet.
Reading: Read the Astronaut Handbook. Review new vocabulary words and complete vocabulary pages 271-272.
Math: Complete math journal lesson 9.1-Measuring in Centimeters pages 604, 605, 608. You will have to use the centimeter ruler that you have from week 1, not the cubes. Thank you for your flexibility.
Religion: Read and complete Chapter 5 - Receiving the Body and Blood of Christ pages 63-71.
Tuesday, 4/7/20
Reading: Review vocab words. Read the Astronaut Handbook pages 536-552.
Math: Complete math journal lesson 9.2 - Estimating Lengths in Centimeters pages 610,611,614. Remember to estimate means your best guess.
Religion: Read and complete Chapter 5 - Receiving The Body and Blood of Christ.
Social Studies: Watch branches of government video on brainpop jr. and take quiz. Students can choose easy or hard.
https://jr.brainpop.com/socialstudies/government/. Use the code, username - sccslima and password - Redwings1.
Wednesday, 4/8/20
Reading: Complete paper test over the Astronaut Handbook.
Math: Complete math journal lesson 9.3 - Measuring Centimeters pages 616, 617, 620.
Religion: Read and complete Chapter 5 -Receiving the Body of Blood of Christ.
Science: Review five food groups with the songs at the bottom of the link provided, they are all the way at the bottom scroll all the way down, thanks. We will share this link on Dojo too. Then complete the Nutrition Test. https://www.choosemyplate.gov/browse-by-audience/view-all-audiences/children/kids/videos-songs
Thursday, 4/9/20
HOLY THURSDAY
HOLY THURSDAY
Read Rebus Holy Week Story and complete questions.
Complete Dice and Roll Holy Week Story.
*Optional -Pray the Stations of the Cross with reflection questions provided.
Friday, 4/10/20
No school - GOOD FRIDAY
*PLEASE PUT ALL COMPLETED PAPER WORK IN THIS BAG TO BE TURNED IN WHEN YOU RETURN TO SCHOOL. THANKS!
**IF YOU HAVE ANY QUESTIONS ABOUT THE ASSIGNMENTS OR CONCEPTS, PLEASE EMAIL YOUR TEACHER.
**CHECK YOUR TEACHER'S WEBSITE FOR UP TO DATE INFO
Mrs. Bowersock's email: bowersockj@sccslima.org
Mrs. Butorac's email: butoracj@sccslima.org
* Be sure to check Mrs. Bowersock's web page for updates on Science, as well as my Social Studies page, as we switch classes for those subjects.
Thank you for visiting and have a wonderful week!
Important Dates:
Apr. 10-14 - No School; Easter Break