EDIT MAIN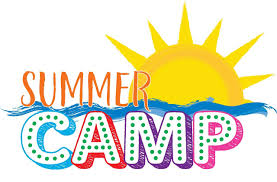 SCCS SUMMER CAMP PROGRAM
St. Charles Catholic School offers a Summer Camp Program to SCCS Students/Families.
The program serves the needs of students' going into grades prekindergarten - fourth grade for the upcoming school year.
During the summer we will play on the playground, go on walks around the school, have the local parks visit and bring exotic animals, have water activities, summer arts & crafts, sweet summer snacks, themed weeks and more!
** Please have your Summer Registration form filled out and turned in with the applicable registration fee ($20 per student) by the end of April so we can plan accordingly for summer activities!**
**If your child was registered from the previous school year, and you plan to have them attend the Summer Camp, please let the Extended Day Staff know as soon as possible. You are not required to pay another registration fee, due to paying it during the school year. **
Hours of Operation:
Monday-Thursday: 7:30am-5:30pm
Friday: 7:30am- 5:00pm
(The first week after school dismisses for the summer & the week following/of the 4th of July, we will be closed.)
SHOE ATTIRE
For safety reasons, children need to wear athletic shoes at all times. Flip Flops and Sandals are not permitted.
LUNCHES
A lunchbox will need to be packed daily. (We have a fridge to store them, and a microwave to heat items if needed.)
Summer Program Rate:
$30 per child/per day
If you registered your child during the last school year, there is no fee due. If you did not register your child during the last school year, then a $20 registration fee per child is due at the time of registering your child in the Summer Camp Program.